2023 Tour Fundraiser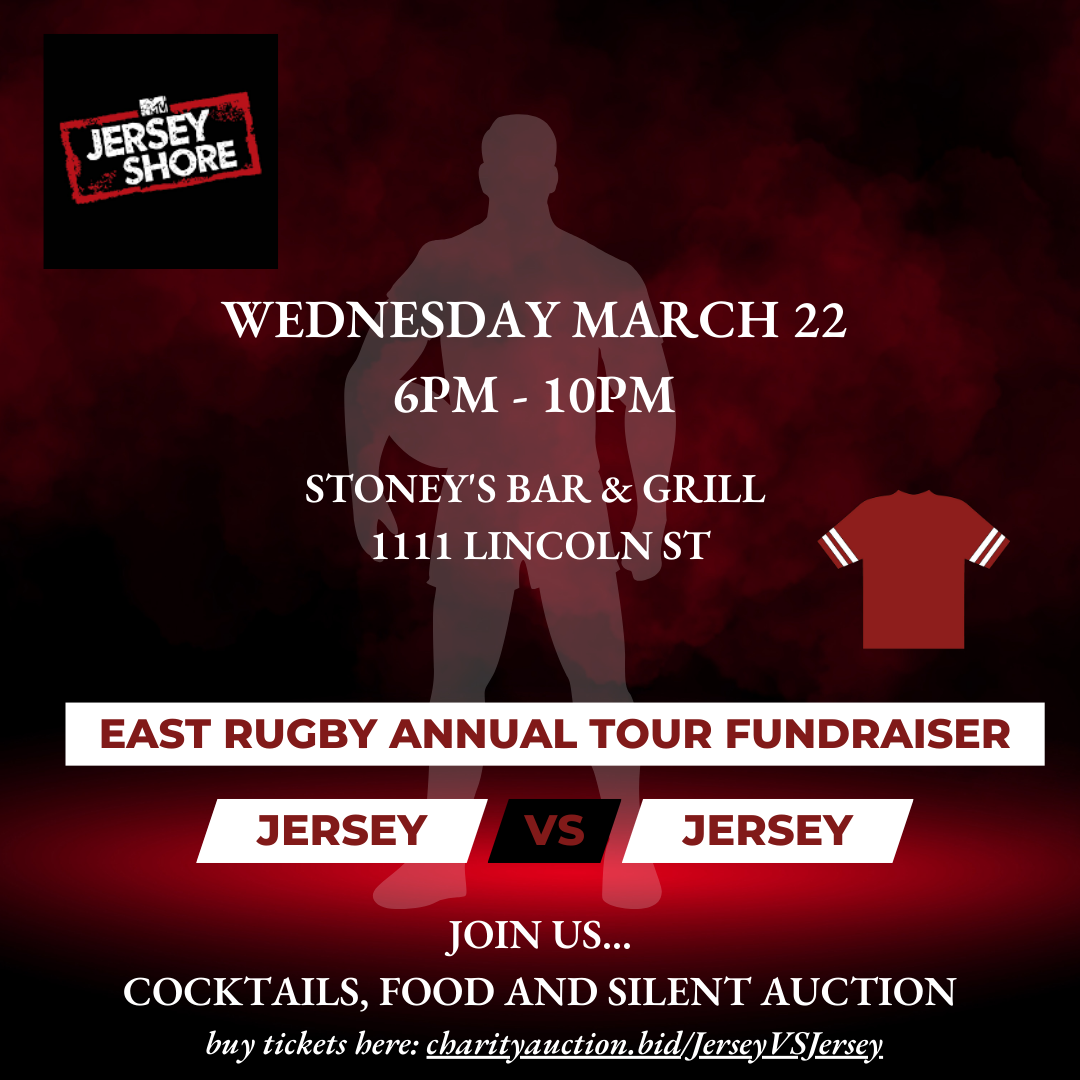 Wednesday 2/22 6pm at Stoneys Bar & Grill
Buy Tickets | Donate an Item | Angel Wings Sponsorship
Every year East Rugby travels out of state on tour to play other top rugby teams, but in March 2020, for the first time in 32 seasons, the presence of Covid -19 changed that, forcing the team to not only miss tour in 2020 but in 2021 as well. Last year was the team's first tour since Covid and they had a blast playing in Kansas City.
This season the team is headed to Oklahoma City, and they need your support now more than ever. This year we estimate that over half of our players and families will need financial assistance. Because the need for tour scholarships is so great this year we are asking for the community (individuals and businesses) to help support this amazing program. Our goal is to raise $30k for tour scholarships, but also to reduce the cost of tour for our coaches, bus drivers, and medical professionals that travel with the team.
Why tour matters… The tour offers a remarkable experience for all of our players and the opportunity to compete in two matches, connect as a team, and grow as young men. Every player regardless of their ability to pay is able to travel on tour with their teammates, no player is ever left behind. Our tour scholarships are one of the many things that make East Rugby such an exceptional team. For some of the players, tour is the first time they will travel out of the state, stay at a hotel, and travel with their peers.
East High Rugby is a club sport and therefore is funded without help from the schools. The club's entire budget for equipment and supplies comes from product sales, fundraisers, donations and sponsorships.
Please be an Angel, join the team and consider a sponsorship, help give these amazing players an experience they will never forget.
Buy Tickets | Donate an Item | Angel Wings Sponsorship
Wednesday 2/22 6pm at Stoneys Bar & Grill